Viking Glory will showcase the skills of the Finnish maritime industry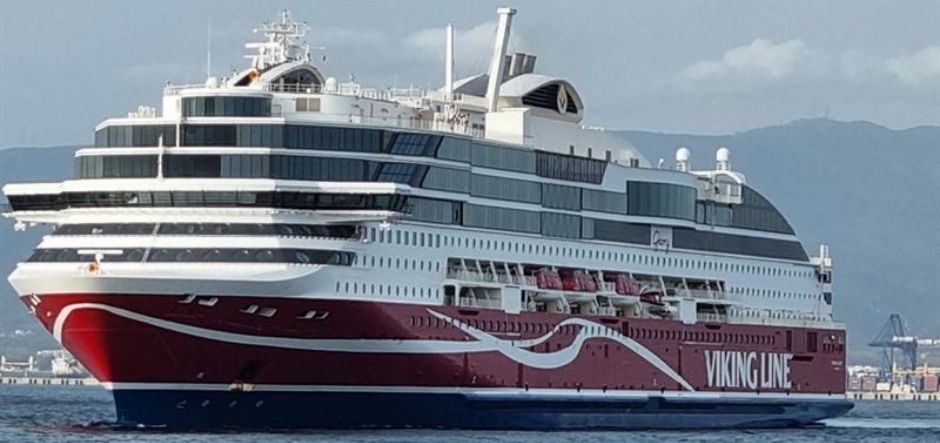 Viking Line's new ferry, Viking Glory, will be a testament to Finnish maritime design, with almost 100% of the work on the ship having been carried out by companies in Finland and other Nordic countries.
The project for the new ferry was launched five years ago, with the project management and construction work being organized by Viking Line. Companies involved in building and equipping Viking Glory include ABB, Almaco Group, Climeon, Deltamarin, ICF Group, Hartwall, Koncept, Kone, Piantek, Scenso, Stanley, TSI and Wärtsilä.
"Viking Glory in itself is a major innovation with many new clean technology solutions," said Kari Shao, project manager for Viking Glory. "It has been fantastic to collaborate with Finnish companies and other Nordic companies with leading expertise, such as Wärtsilä, Kone and ABB. The planning and technology of our flagship is almost 100% Finnish, and we are very proud of that. We have also participated in different European Union projects and now with Glory we are the first shipping company to use the new technology developed in the project.
Viking Glory was built at the XSI shipyard in Xiamen, China, and returned to Finland in January, arriving at the Port of Turku on February 6, 2022. The vessel will begin operating on March 1, traveling between Turku, Finland; Mariehamn, Åland Islands; and Stockholm, Sweden.
By March 1, Viking Line partners will complete the interiors of Viking Glory, adding shelving, installing beverage dispensing systems, installing 3,000 Finnish-made mattresses and more.
"Those of us who built Viking Glory are almost done with our part of the job, and now it's time for the crew to pick up the slack," Shao said. "It was a fantastic project for me – together with our partners we managed to build a top quality cruise ship. I would like to invite all our passengers to come and enjoy the results of our work.
Share this story