Shipping company invokes maritime law to help pay for release of bay freighter – NBC4 Washington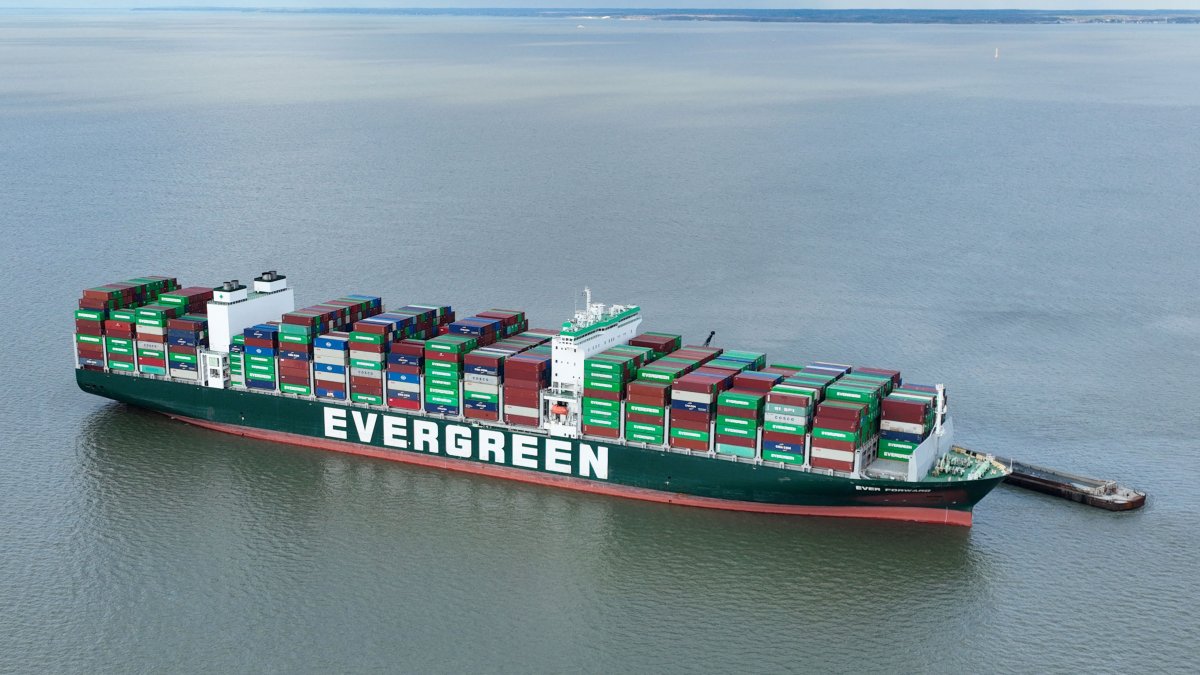 The US Coast Guard has approved a new plan to bail out a huge cargo ship stuck in the Chesapeake Bay for nearly three weeks, and the shipping company is invoking a maritime law that will affect anyone with anything on the ship.
Crews tried and failed for the second day in a row on Wednesday to make progress in getting the Ever Forward out of the mud.
The new plan is to dredge 42ft and then attach the vessel to two huge barges using cranes and tugs to pull it out.
"They really want to avoid trying to remove containers from this ship because it's a huge, laborious and expensive process," said Sal Mercogliano, professor of maritime history at Campbell University.
"They're going to continue to flirt and eventually pick it up there for free… She's not going to become a permanent mooring there," he said.
As an indication of the scale of the work it will take to remove the vessel, the company owning the vessel today invoked a maritime law declaring what is known as 'general average', which means that anyone with cargo on the vessel will be responsible for part of the cost of its salvage.
"If you are shipping cargo on this vessel and you do not have insurance for it, you may become liable for additional handling charges, freight charges, which you will have to pay or bond the cargo before you can receive it. ", Mercogliano mentioned.
It is too early to know how much this might cost and, if so, companies with goods on board the ship could be charged.
The cost is based on the prorated value of personal effects on the ship, and not paying is like giving up a storage unit.
The company would have the right to sell these things to get their money back, but that would result in legal action and take years to resolve.
The plan is to dredge up Wednesday and then try to pull Ever Forward.