PortXL, accelerating sustainability and digitalization in the maritime industry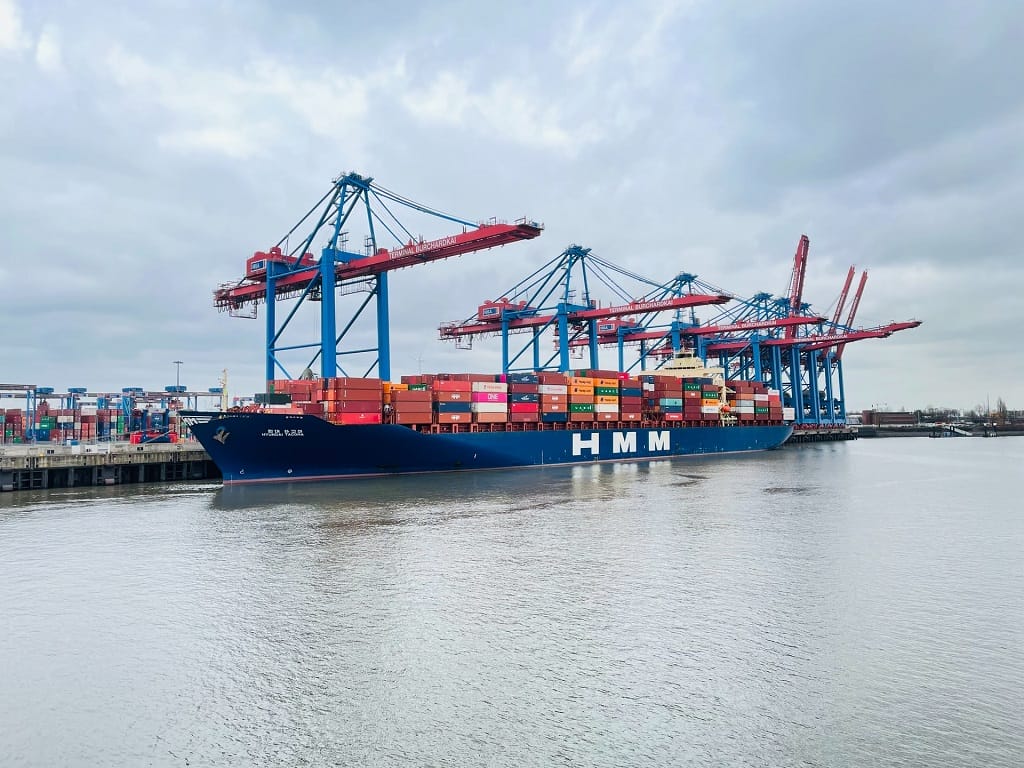 Rotterdam is the largest and busiest port in Europe, but it is also a shining beacon of innovation. The port is committed to leading the port and maritime industry in digitalization and sustainability. Part of this commitment was the creation of a port innovation ecosystem, encouraging various organizations to cooperate and contribute to a more innovative port, one of which was the PortXL accelerator program.
The concept of an acceleration program is not rocket science. Such programs are taking place all over the world, with similar basic elements: presentation training, business model canvas, sales advice, legal and patent assistance, etc.
Each accelerator has its own network of partners, investors, industry experts, mentors and alumni. The more community-like this group is, the more you foster a collaborative environment. In short, the network effect is what makes or breaks an accelerator.
The network effect is the concept that the value of a service increases when the number of people using the service increases. Applying it to innovation ecosystems means that the more you engage with companies, without sacrificing quality for quantity, the more your service will benefit. The organic growth of a community over the years will create a world-renowned acceleration program.
Compared to organizations active in the startup world such as Techstars or Y-Combinator, PortXL is a small fish, but the team consistently punches above its weight. With a team that rarely numbered more than ten people, PortXL has become over the years one of the most interesting programs in this sector, attracting innovative companies from all over the world.
Many of these companies then move to Rotterdam and help raise the city's innovation profile. Others return to their home countries and tell how the program has helped them grow and how partners such as Van Oord and the Port of Rotterdam are open to innovation.
---
RELATED ARTICLES: International shipping responsible for 2% of global CO2 emissions | Deal of the Week: Sustainable Freight Shipping Solutions | How the decarbonization of shipping was just pushed – from the banks | Using the ocean as a tool for global economic recovery | Electric cargo ships | Cargo Surge Sees Record Number of Ships Stranded Outside Major US Ports |
---
Mindset is a key factor when engaging the network. The maritime sector is a conservative industry and changing the way people think about things is a priority. Even if it happens one person at a time, due to the network effect that will spread exponentially.
The inspiration factor is also important: any organization can benefit from a breath of fresh air. Exposing employees to an entrepreneurial mindset unlocks previously dormant potential and contributes to the organization's internal efficiency.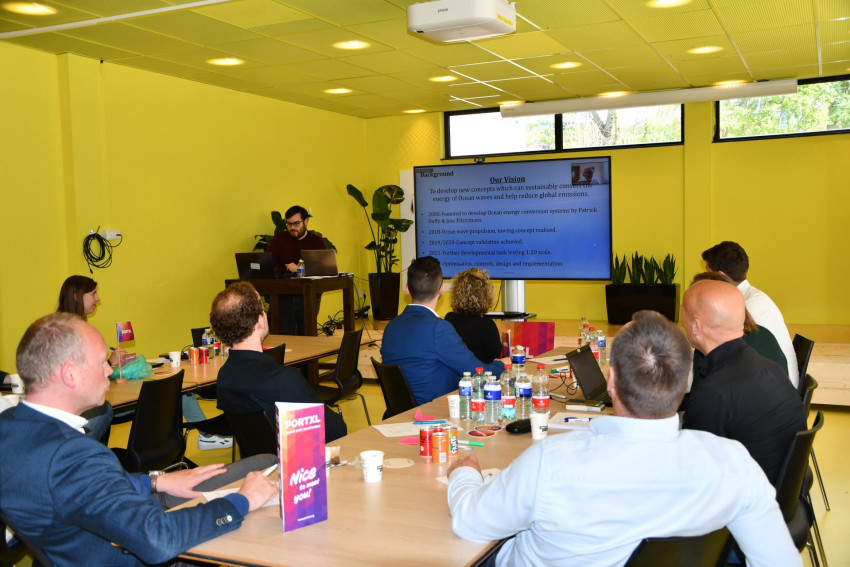 The image above shows one of PortXL's live validation sessions. Last April, four innovative companies pitched via Zoom while one joined in person, flying in from the United States. A total of fourteen representatives joined the session from partners Port of Rotterdam, Van Oord, Boskalis, Damen, City of Rotterdam, Ampelmann & InnovationQuarter, as well as two guests.
This is what sets the PortXL program apart from other acceleration programs. At PortXL, you have the opportunity to pitch and face the industry before you even make the decision to join the B2B acceleration program aimed at facilitating the signing of contracts between companies and start-ups.
If you are an innovator with solutions related to decarbonization, then many of the people involved with PortXL will be interested in meeting you. PortXL's next live session will be on May 31. If you are interested in joining, you can submit your application here or email the hiring manager Mitja Caboni directly.
Whether your technology is reducing fuel consumption, testing alternative fuels, improving operations through software (i.e. smart navigation), new hardware to make processes more sustainable, or anything else that can help us achieve net zero emissions (for shipping or other maritime transport). related sectors), PortXL will help you take your solution to the next level.
After receiving the seal of endorsement and validation from PortXL partners who are industry leaders, any early-stage startup will have a much easier life convincing investors and future customers of the validity of their solution.
---
Editor's note: The opinions expressed here by Impakter.com columnists are their own and not those of Impakter.com. On the cover photo: HMM container ship at the Port of Rotterdam. Photo credit: Rohan Dixit via Unsplash.