HIP Wins First Global CSR Award in Maritime Industry – Business News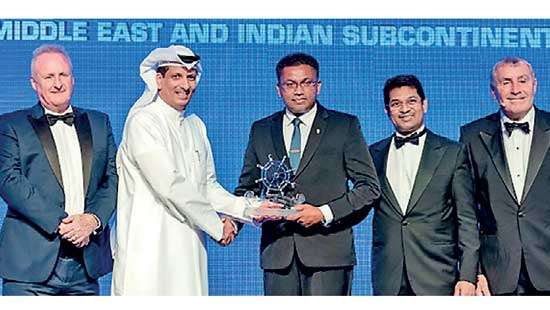 ---
Jeevan Premasara, Senior General Manager Human Resources of Hambantota International Port Group (HIPG) receiving the Corporate Social Responsibility Award on behalf of HIPG
Hambantota International Port (HIP) won in the Corporate Social Responsibility category at the 2022 Maritime Standard Awards held in Dubai, becoming the first Sri Lankan port to win an international award for CSR.
The award, which was presented at a ceremony held at the Atlantis on the Palm Hotel, Dubai, was accepted by Jeevan Premasara, Senior Managing Director Human Resources of Hambantota International Port Group (HIPG) .
HIP was pitted against 5 other finalists Abu Dhabi Ports Group, DP World UAE, Glander International Bunkering, The Shipping Corporation of India and Tristar Maritime Logistics for the CSR award.
The Port's win at the Maritime Standard Awards is underpinned by a series of well-planned initiatives to support people and the planet.
Johnson Liu, CEO of HIPG, said, "CSR plays a key role in the port's strategic development and is strongly supported by the China Merchant Foundation, the CSR arm of our global partner CMPort.
CMPort, with a mission to develop the surrounding communities, has set a benchmark for us and in line with this, our CSR programs are developed under a sustainability master plan that connects 4 pillars, namely the environment, health and safety, community development, religious and cultural engagement. .
Each of these silos is important and activities are planned in our CSR calendar for their development. We believe that the success of our business is aligned with the contribution we make to the sustainability of our surrounding communities and our environment. Today, we received international recognition for our efforts.